2002-2003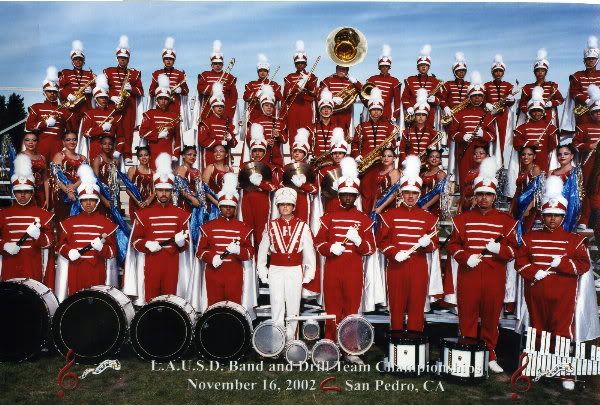 ('02 LAUSD Band & Drill Team Championships)

1st: Juan, Javier, Edgar, Alia, Astrid (Drum Major), Carlos (Drumline Cpt.), Salomon, Allen, and Katie.
2nd: Colorguard, Maria, Myra, Karla, Colorguard, and Ms. King.
3rd: Christian, Louis, Reynaldo, Kenny, Jessica, Edwin, Adriana, Araely, Javier, Andrea, and Ivonet.
4th: Juan, Steve, Ceci, Hovanes, Diana (Assistant DM), Vrazil, Steve, Abraham, Vincent, Alicia Susana, Perla, and Jeffrey.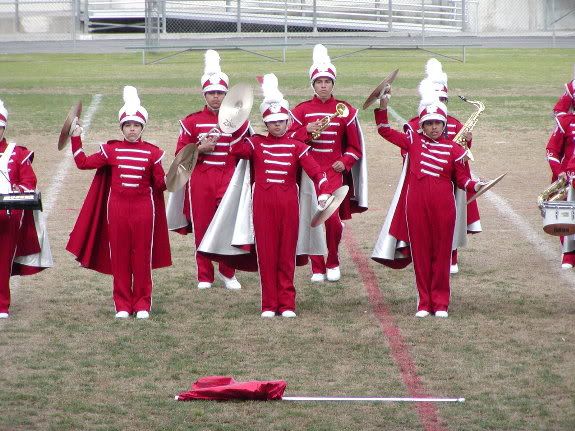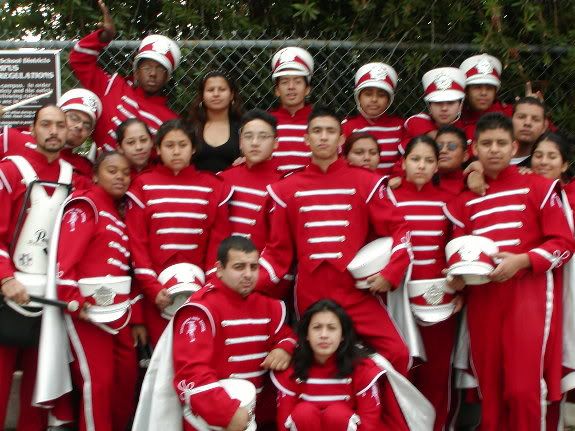 2002 (Fall) Field Show:
HHS Fanfare
Madrid
Drum Feature
Sun Cat
Birdland
| | |
| --- | --- |
| LAUSD Band & Drill Team Championships | 3rd Place |
| Santa Barbara, Battle of the Bands | 2nd Place |
| Mayfair HS Field Tournament | 1st Place |
2002-2003 Highlights: performing at the 2002 Hollywood Christmas Parade; placing at every field competition; HHS drum major makes All-City Drum Major; and going to Florida A&M University in Tallahassee, Florida.